Therapeutic Boarding Schools Troubled Teens - Boys & Girls
Restoring Troubled Teens (RTT) presents the most comprehensive directory of Therapeutic Boarding Schools and Programs in the country. Restoring Troubled Teens is designed to uniquely serve troubled teens and their families. Our mission is to provide coaching, assistance, advocacy, and professional consultation. Moreover, RTT provides parents with professional assistance to search, find, and locate specialized local and national behavioral health services for troubled teens.
"...Our Job is to support the parent in Crisis, assisting the parent in finding the perfect match between the child's specific needs and the program that is best suited to address, treat, and overcome the crisis..."
Our hope is to help you, the parent, to quickly search through the maze of therapeutic options and find the perfect match for your child. Using our directroy of professional therapeutic services is the quickest way to search through the thousands of practitioners and find the perfect match for you and your troubled teen.
Directory Portal to the Best Programs and Therapeutic Boarding Schools for Troubled Teens
We are committed to research and make available on this website the most up to date listing of behavioral health practitioners, professional counselors, locat therapists, and other professionals who provide addictions treatment and mental health services. The professional educational consultants of RestoringTroubledTeens.com assist hundreds of families everyday. Their job is to locate the top program options specifically designed to treat troubled teens and match these programs with the specific needs of the child and his or her family.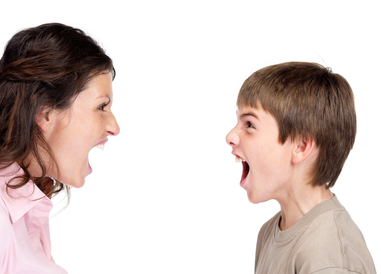 We present the very best therapists, christian counselors, substance abuse counselors, counseling centers, residential treatment centers, addiction treatment practitioners, drug and alcohol counselors, youth pastors, school guidance counselors, and educational consultants. By taking your specific need (taking into consideration many important factors) and matching it with the best option. We provide the most integral consulting service available.
"Our goal is to help parents save thousands and thousands of dollars by helping them find the perfect school and/or program for their child. We will help you, the parent in crisis, save your child and your home from horrible heartache because we make sure that you "get it right" the first time."
There is no sense sending your child to a program or therapeutic boarding school if is not the proper fit. Schools and programs are very focused and the student profile is critically important. When it comes to choosing therapeutic boarding schools it can't be about location or price, it must be about the perfect fit as it pertains to the student profile. Furthermore, as it comes to therapeutic camps, programs, or boarding schools the "family profile" is just as important. To see a positive therapeutic outcome the family fit is critical.
Typical Student Profile for Therapeutic Boarding Schools
Authority Problems Defiance
Anger & Disrespect
Substance Abuse Addictions
Eating Disorders
School Problems
Teen Runaways
Oppositional Defiant Disorder
Sadness & Depression
Bipolar Disorder (Manic Depression)
Post Traumatic Stress Disorder (PTSD)
Reactive Attachement Disorder (RAD)
Self Harm
Typical Family of Troubled Teens
Caring and Dedicated Hurting
Confused
Feeling Lost Tried Everything
Frustrated Scared
Anxious
Worried Numb
Dumbfounded
Losing Hope but refuse to give up
The staff of RRT have worked directly with students in a residential treatment settings and know what it takes for them to graduate and return home as a productive member of their family. We have an extensive background in education, recreational therapy, and admissions. We have visited a variety of schools/programs and have not left a single rock unturned. We are uniquely experienced to be your advocate.
Your child deserves the best treatment/education possible and you deserve to get the most for your money. We will help you make the right choice in placing your child.