---
Residential Treatment Programs for Troubled Youth
When parents are forced to considered a residential treatment programs for their troubled youth there is normally a great deal of turmoil, chaos, and pain associated with the situation. Parents often report that they feel all alone, lost, and paralyzed. Regardless of the exact circumstances the decision to seek out a residential treatment program is often a difficult one. We are here to help. Call and speak with our Family Advocate. We can coach, teach, and assist you through the process.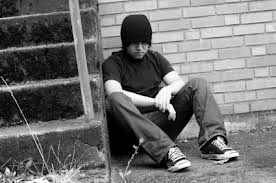 While residential treatment programs are the favorite option for families of troubled teens, not many parents can afford the top residential treatment programs. Therefore, there are parents who are looking for a lower cost option. Lower cost programs are usually less-restrictive, shorter-term, and less clinical (less therapeutic services).
There are residential treatment programs where troubled youth are in a hospital setting. These treatment programs are very expensive and driven by the parent's insurance coverage. The problems is that there is no standard description of these programs. The hospital-based programs are usually privately owned and operated but highly regulated by the State and Federal governments, and many are not subject to state licensing or monitoring.
---
Alaska (AK)
,
Alabama (AL)
,
Arkansas (AR)
,
Arizona (AZ)
,
California (CA)
,
Colorado (CO)
,
Connecticut (CT)
,
Dist of Columbia (DC)
,
Delaware (DE)
,
Florida (FL)
,
Georgia (GA)
,
Hawaii (HI)
,
Iowa (IA)
,
Idaho (ID)
,
Illinois (IL)
,
Indiana (IN)
,
Kansas (KS)
,
Kentucky (KY)
,
Louisiana (LA)
,
Massachusetts (MA)
,
Maryland (MD)
,
Maine (ME)
,
Michigan (MI)
,
Minnesota (MN)
,
Missouri (MO)
,
Mississippi (MS)
,
Montana (MT)
,
North Carolina (NC)
,
North Dakota (ND)
,
Nebraska (NE)
,
New Hampshire (NH)
,
New Jersey (NJ)
,
New Mexico (NM)
,
Nevada (NV)
,
New York (NY)
,
Ohio (OH)
,
Oklahoma (OK)
,
Oregon (OR)
,
Pennsylvania (PA)
,
Rhode Island (RI)
,
South Carolina (SC)
,
South Dakota (SD)
,
Tennessee (TN)
,
Texas (TX)
,
Utah (UT)
,
Virginia (VA)
,
Vermont (VT)
,
Washington (WA)
,
Wisconsin (WI)
,
West Virginia (WV)
,
Wyoming (WY)
,
---
Losing By Default: Counseling Troubled Teens
https://www.restoringtroubledteens.com/counseling-services.html
Who would have predicted it? The federal welfare overhaul adopted this summer actually forbids state discrimination against faith-based agencies and requires the states to protect agencies' religious character and mission.
Support Groups for Parents of Troubled Teens
https://www.restoringtroubledteens.com/support-groups.html
The best thing the parents of troubled teens could do for themselves is to join groups for support, but it is usually the last thing they do, at least during the midst of the hardest part of the crisis.
Athletic Recruitment of High School Athletes
https://www.restoringtroubledteens.com/athletic-recruitment.html
Like most college-bound kids, Chris Johnson went through the wringer between his junior and senior years in high school. He took the requisite tests and academics.
Page: Prev | Next