---
Group Homes for Troubled Boys
Group homes for trouble boys have a distinct purpose. By design group homes are to provide structure, emotional and social support, academic assistance, family counseling, substance abuse treatment and other related services to troubled boys and their families. Group homes for troubled boys provide 24-hour supervised care and therapeutic intervention for at-risk boys. Our job is to help you assess your unique situation and then coach you through your options.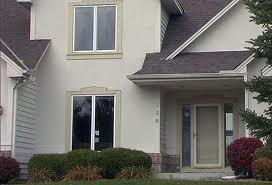 Group homes for boys are actual homes where the boys live together in a family environment and receive therapy and academic support in a family home setting. One of the purposes of a group home is to improve the family relationships. Helping troubled boys learn to build healthy relationships with staff and other students is supposed to help them also improve relationships at home.
In a group home for troubled boys the boys follow highly structured schedules that include meals, chores, study time and therapy sessions. In a group home boys participate in group and individual therapy where they receive positive therapeutic feedback from professionals and peers.
---
Alaska (AK)
,
Alabama (AL)
,
Arkansas (AR)
,
Arizona (AZ)
,
California (CA)
,
Colorado (CO)
,
Connecticut (CT)
,
Dist of Columbia (DC)
,
Delaware (DE)
,
Florida (FL)
,
Georgia (GA)
,
Hawaii (HI)
,
Iowa (IA)
,
Idaho (ID)
,
Illinois (IL)
,
Indiana (IN)
,
Kansas (KS)
,
Kentucky (KY)
,
Louisiana (LA)
,
Massachusetts (MA)
,
Maryland (MD)
,
Maine (ME)
,
Michigan (MI)
,
Minnesota (MN)
,
Missouri (MO)
,
Mississippi (MS)
,
Montana (MT)
,
North Carolina (NC)
,
North Dakota (ND)
,
Nebraska (NE)
,
New Hampshire (NH)
,
New Jersey (NJ)
,
New Mexico (NM)
,
Nevada (NV)
,
New York (NY)
,
Ohio (OH)
,
Oklahoma (OK)
,
Oregon (OR)
,
Pennsylvania (PA)
,
Rhode Island (RI)
,
South Carolina (SC)
,
South Dakota (SD)
,
Tennessee (TN)
,
Texas (TX)
,
Utah (UT)
,
Virginia (VA)
,
Vermont (VT)
,
Washington (WA)
,
Wisconsin (WI)
,
West Virginia (WV)
,
Wyoming (WY)
,