---
Schools for Troubled Girls
Schools for troubled girls are therapeutic programs offer hope for struggling parents. If your daughter displays the following behaviors consider calling us. Let us help you research and select the perfect school of troubled girls: ADD or ADHD issues, anger outbursts, damaged family relationships, a great deal of loss and grief, attachment issues, poor social skills, alcohol or drug abuse, learning disabilities, sexual promiscuity, problems in school, self-esteem issues, etc.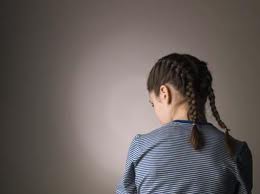 Schools for troubled girls give parents hope when they're frustrated and feel as if they have nowhere to turn. These schools help girls by using highly structured programs with academic support and therapeutic intervention. These programs combine therapeutic methods with private school education to help girls get their lives back on track.
Through the top schools for troubled girls your daughter will receive a quality education, therapeutic intervention, fitness training, drug and alcohol group sessions, and intensive daily therapy. Schools for troubled girls are desigend for girls who are struggling with problems at home and/or school, they lack motivation, deal with depression, struggle with substance abuse, act out in sexual promiscuity, and other self-distructive behavior.
---
Alaska (AK)
,
Alabama (AL)
,
Arkansas (AR)
,
Arizona (AZ)
,
California (CA)
,
Colorado (CO)
,
Connecticut (CT)
,
Dist of Columbia (DC)
,
Delaware (DE)
,
Florida (FL)
,
Georgia (GA)
,
Hawaii (HI)
,
Iowa (IA)
,
Idaho (ID)
,
Illinois (IL)
,
Indiana (IN)
,
Kansas (KS)
,
Kentucky (KY)
,
Louisiana (LA)
,
Massachusetts (MA)
,
Maryland (MD)
,
Maine (ME)
,
Michigan (MI)
,
Minnesota (MN)
,
Missouri (MO)
,
Mississippi (MS)
,
Montana (MT)
,
North Carolina (NC)
,
North Dakota (ND)
,
Nebraska (NE)
,
New Hampshire (NH)
,
New Jersey (NJ)
,
New Mexico (NM)
,
Nevada (NV)
,
New York (NY)
,
Ohio (OH)
,
Oklahoma (OK)
,
Oregon (OR)
,
Pennsylvania (PA)
,
Rhode Island (RI)
,
South Carolina (SC)
,
South Dakota (SD)
,
Tennessee (TN)
,
Texas (TX)
,
Utah (UT)
,
Virginia (VA)
,
Vermont (VT)
,
Washington (WA)
,
Wisconsin (WI)
,
West Virginia (WV)
,
Wyoming (WY)
,
---
Public Alternative Schools Failure
https://www.restoringtroubledteens.com/public-alternate-schools.html
Background Concern among the public, educators, and policymakers about violence, weapons, and drugs on elementary and secondary school campuses, balanced with concern about sending disruptive and potentially dangerous students "out on the streets," has spawned an increased interest in alternative schools and programs
Athletic Recruitment of High School Athletes
https://www.restoringtroubledteens.com/athletic-recruitment.html
Like most college-bound kids, Chris Johnson went through the wringer between his junior and senior years in high school. He took the requisite tests and academics.
Troubled Teen Programs
https://www.restoringtroubledteens.com/programs-for-troubled-teens.html
Restoring Troubled Teens is uniquely able to help parents find programs for troubled teens.
Page: Prev | Next