---
Troubled Teen Schools
Troubled teen schools are designed for kids that have spun out of control and are in need of immediate therapeutic intervention. Troubled teens who are hanging out with the wrong crowd, abusing drugs and alcohol, defiant and disrespectful to authority, academically unmotivated and in danger of dropping out, sexually promiscuous, etc, maybe in danger of destroying their future. The time to act might be NOW.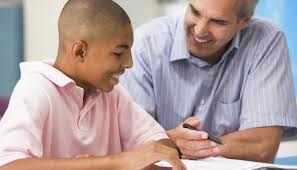 Troubled teen schools are designed for parents who are fearful that the next incident of defiance will result in permanent long term damage or worse. If you are a parent of a troubled teen we can help. Call us, and let us coach you through the process of researching your options.
Parents should be concerned about the negative activities of their troubled child; concerned about everything from negative friends, substance-abuse, sneaking out at night, angry outbursts, skipping school, or inappropriate sexual activity. Parents who are not concerned are not "parenting". Its true that teens are supposed to have behavioral problems and emotional struggles in adolescents, but lets get real. There is a difference between "she's going through a stage" and "behaviors that are dangerous and could lead to major discord."
---
Alaska (AK)
,
Alabama (AL)
,
Arkansas (AR)
,
Arizona (AZ)
,
California (CA)
,
Colorado (CO)
,
Connecticut (CT)
,
Dist of Columbia (DC)
,
Delaware (DE)
,
Florida (FL)
,
Georgia (GA)
,
Hawaii (HI)
,
Iowa (IA)
,
Idaho (ID)
,
Illinois (IL)
,
Indiana (IN)
,
Kansas (KS)
,
Kentucky (KY)
,
Louisiana (LA)
,
Massachusetts (MA)
,
Maryland (MD)
,
Maine (ME)
,
Michigan (MI)
,
Minnesota (MN)
,
Missouri (MO)
,
Mississippi (MS)
,
Montana (MT)
,
North Carolina (NC)
,
North Dakota (ND)
,
Nebraska (NE)
,
New Hampshire (NH)
,
New Jersey (NJ)
,
New Mexico (NM)
,
Nevada (NV)
,
New York (NY)
,
Ohio (OH)
,
Oklahoma (OK)
,
Oregon (OR)
,
Pennsylvania (PA)
,
Rhode Island (RI)
,
South Carolina (SC)
,
South Dakota (SD)
,
Tennessee (TN)
,
Texas (TX)
,
Utah (UT)
,
Virginia (VA)
,
Vermont (VT)
,
Washington (WA)
,
Wisconsin (WI)
,
West Virginia (WV)
,
Wyoming (WY)
,
---
Services Offered for Help with Troubled Teens
https://www.restoringtroubledteens.com/troubled-teen-services.html
The educational consultant services offered by Restoring Troubled Teens is all about finding the perfect therapeutic boarding school, residential treatment center, boot camp, or wilderness therapy program.
Support Groups for Parents of Troubled Teens
https://www.restoringtroubledteens.com/support-groups.html
The best thing the parents of troubled teens could do for themselves is to join groups for support, but it is usually the last thing they do, at least during the midst of the hardest part of the crisis.
Troubled Teen Programs
https://www.restoringtroubledteens.com/programs-for-troubled-teens.html
Restoring Troubled Teens is uniquely able to help parents find programs for troubled teens.
Page: Prev | Next