---
Group Homes for Troubled Girls
Group homes for troubled girls provide 24-hour supervision to struggling girls and their families. Group homes are therapeutic programs set up in a family-like setting, providing individual and group counseling and other behavioral health and academic services. Restoring Troubled Teens represent some of the best group homes for troubled girls.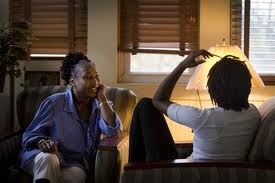 Group homes are normally designed for a small number of girls living in the home (6 to 8). Group homes have unique therapeutic and economic advantages and they've been around forever. Meaning, the "science" behind "group homes" is proven and honed well. Let the Family Advocates help you find the perfect group home program for troubled girls.
Typically, group homes for troubled girls are programs that provides a structured, family-style therapeutic environment. The group home residents receive life coaching (life skills training), emotional support, and behavioral accountability. This approach is very effective for most teenagers, especially those who have been resistant to traditional therapy.
---
Alaska (AK)
,
Alabama (AL)
,
Arkansas (AR)
,
Arizona (AZ)
,
California (CA)
,
Colorado (CO)
,
Connecticut (CT)
,
Dist of Columbia (DC)
,
Delaware (DE)
,
Florida (FL)
,
Georgia (GA)
,
Hawaii (HI)
,
Iowa (IA)
,
Idaho (ID)
,
Illinois (IL)
,
Indiana (IN)
,
Kansas (KS)
,
Kentucky (KY)
,
Louisiana (LA)
,
Massachusetts (MA)
,
Maryland (MD)
,
Maine (ME)
,
Michigan (MI)
,
Minnesota (MN)
,
Missouri (MO)
,
Mississippi (MS)
,
Montana (MT)
,
North Carolina (NC)
,
North Dakota (ND)
,
Nebraska (NE)
,
New Hampshire (NH)
,
New Jersey (NJ)
,
New Mexico (NM)
,
Nevada (NV)
,
New York (NY)
,
Ohio (OH)
,
Oklahoma (OK)
,
Oregon (OR)
,
Pennsylvania (PA)
,
Rhode Island (RI)
,
South Carolina (SC)
,
South Dakota (SD)
,
Tennessee (TN)
,
Texas (TX)
,
Utah (UT)
,
Virginia (VA)
,
Vermont (VT)
,
Washington (WA)
,
Wisconsin (WI)
,
West Virginia (WV)
,
Wyoming (WY)
,