---
Adolescent Substance Abuse Treatment Centers
Restoring Troubled Teens has been providing help to parents who are seeking treatment from adolescent substance abuse treatment centers. We have been providing intervention and advocacy since 2006. We represent only the top substance abuse treatment centers, mental health service providers, and family therapy practitioners. Our job is to help parents find the perfect solution for the child and the family. We have done an excellent job in helping parents find substance abuse treatment centers. We believe that we can help you too.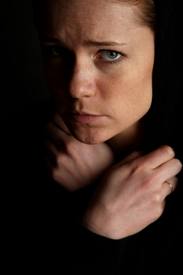 Substance abuse treatment centers for adolescents are residential programs offering therapeutic intervention as it pertains to drug and alcohol abuse and addiction. Most of the substance abuse treatment programs are 12-Step based programs offering education, individual and group therapy, family counseling, and "peer-based community support". The top programs also offer intensive treatment, life skills development, spiritual counseling, and educational programming.
Restoring Troubled Teens offers a comprehensive directory of clinical treatment options for adolescents and their families. Moreover over, our "family advocacy" approach to addressing the substance abuse issues of adolescent hinges on a professional team approach which includes; family, social workers, therapists, teachers, and clergy. Our goal is to build a team approach so that parents have the best available coaching, guidance toward a positive solution, and answers to tough questions.
---
Alaska (AK)
,
Alabama (AL)
,
Arkansas (AR)
,
Arizona (AZ)
,
California (CA)
,
Colorado (CO)
,
Connecticut (CT)
,
Dist of Columbia (DC)
,
Delaware (DE)
,
Florida (FL)
,
Georgia (GA)
,
Hawaii (HI)
,
Iowa (IA)
,
Idaho (ID)
,
Illinois (IL)
,
Indiana (IN)
,
Kansas (KS)
,
Kentucky (KY)
,
Louisiana (LA)
,
Massachusetts (MA)
,
Maryland (MD)
,
Maine (ME)
,
Michigan (MI)
,
Minnesota (MN)
,
Missouri (MO)
,
Mississippi (MS)
,
Montana (MT)
,
North Carolina (NC)
,
North Dakota (ND)
,
Nebraska (NE)
,
New Hampshire (NH)
,
New Jersey (NJ)
,
New Mexico (NM)
,
Nevada (NV)
,
New York (NY)
,
Ohio (OH)
,
Oklahoma (OK)
,
Oregon (OR)
,
Pennsylvania (PA)
,
Rhode Island (RI)
,
South Carolina (SC)
,
South Dakota (SD)
,
Tennessee (TN)
,
Texas (TX)
,
Utah (UT)
,
Virginia (VA)
,
Vermont (VT)
,
Washington (WA)
,
Wisconsin (WI)
,
West Virginia (WV)
,
Wyoming (WY)
,
---
Losing By Default: Counseling Troubled Teens
https://www.restoringtroubledteens.com/counseling-services.html
Who would have predicted it? The federal welfare overhaul adopted this summer actually forbids state discrimination against faith-based agencies and requires the states to protect agencies' religious character and mission.
Support Groups for Parents of Troubled Teens
https://www.restoringtroubledteens.com/support-groups.html
The best thing the parents of troubled teens could do for themselves is to join groups for support, but it is usually the last thing they do, at least during the midst of the hardest part of the crisis.
Public Alternative Schools Failure
https://www.restoringtroubledteens.com/public-alternate-schools.html
Background Concern among the public, educators, and policymakers about violence, weapons, and drugs on elementary and secondary school campuses, balanced with concern about sending disruptive and potentially dangerous students "out on the streets," has spawned an increased interest in alternative schools and programs
Page: Prev | Next