---
Military Boarding Schools for Troubled Boys
Military Boarding Schools for troubled boys are and viable alternatives to boot camps or wilderness therapy programs. Military boarding schools utilize a focus on discipline, physical training, military science (leadership training), and academics. Military boarding schools for troubled boys are designed to redirect and restore the lives of the struggling teens. Restoring Troubled Teens represent the top therapeutic programs throughout the country.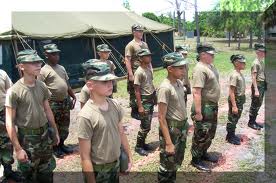 For immediate help researching military boarding schools options please contact our Educational Consultants. We can help you find the perfect military style program option. We have coached thousands of parents, supporting them through their decision making process. Our staff are standing by to help you assess your situation. Our job is to save you thousands of dollars and years of heartache.
Military boarding schools provide an opportunity for troubled boys an alternative to boot camps, group homes, and traditional therapeutic boarding schools. For troubled teens (defiant, angry, high school dropouts) needing behavioral re-direction sometimes the best option is a military style residential program such as a military school.
---
Alaska (AK)
,
Alabama (AL)
,
Arkansas (AR)
,
Arizona (AZ)
,
California (CA)
,
Colorado (CO)
,
Connecticut (CT)
,
Dist of Columbia (DC)
,
Delaware (DE)
,
Florida (FL)
,
Georgia (GA)
,
Hawaii (HI)
,
Iowa (IA)
,
Idaho (ID)
,
Illinois (IL)
,
Indiana (IN)
,
Kansas (KS)
,
Kentucky (KY)
,
Louisiana (LA)
,
Massachusetts (MA)
,
Maryland (MD)
,
Maine (ME)
,
Michigan (MI)
,
Minnesota (MN)
,
Missouri (MO)
,
Mississippi (MS)
,
Montana (MT)
,
North Carolina (NC)
,
North Dakota (ND)
,
Nebraska (NE)
,
New Hampshire (NH)
,
New Jersey (NJ)
,
New Mexico (NM)
,
Nevada (NV)
,
New York (NY)
,
Ohio (OH)
,
Oklahoma (OK)
,
Oregon (OR)
,
Pennsylvania (PA)
,
Rhode Island (RI)
,
South Carolina (SC)
,
South Dakota (SD)
,
Tennessee (TN)
,
Texas (TX)
,
Utah (UT)
,
Virginia (VA)
,
Vermont (VT)
,
Washington (WA)
,
Wisconsin (WI)
,
West Virginia (WV)
,
Wyoming (WY)
,
---
Public Alternative Schools Failure
https://www.restoringtroubledteens.com/public-alternate-schools.html
Background Concern among the public, educators, and policymakers about violence, weapons, and drugs on elementary and secondary school campuses, balanced with concern about sending disruptive and potentially dangerous students "out on the streets," has spawned an increased interest in alternative schools and programs
Parenting Teens: College Athletic Recruitment
https://www.restoringtroubledteens.com/athletic-recruitment.html
Like most college-bound kids, Chris Johnson went through the wringer between his junior and senior years in high school. He took the requisite tests and academics. And he tried not to let a bout with pneumonia, which caused his grades to drop precipitously from the 4.0 GPA he'd earned going into his junior year ­ and sidelined him from cross-country competition ­ get him down too badly
Page: Prev | Next